BOWEN COMMONS FOOD COURT - OPEN TO OUR LOCAL NEIGHBORS/COMMUNITY!
Illinois Fall Creek Center (IFC) - 2535 N. Capitol Ave, Indianapolis, IN 46208
FREE 1-hour parking for food court patrons!
Real Taste Café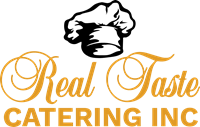 Hours: 9:00 a.m. - 3:00 p.m. 
For over 25 years, Real Taste Catering (RTC) has served the Indianapolis Community offering catering services for on-site or off-site catering.  They also offer a variety of food service management services working with a variety of organizations such as cafeterias, corporate contracts, Indiana Black Expo, and Circle City Classic, and RTC provides student meals under the guidelines of USDA School Lunch Programs and has provided school food service for over 19 years to local schools and daycare centers. For more information, visit www.realtastecatering.com.
Follow Real Taste Catering on Facebook, Instagram, and Twitter. 
Tea's Me Café
Hours: 7:30 a.m. - 1:30 p.m. / View menu and pricing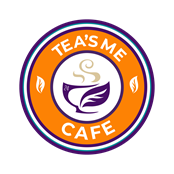 Tea's Me Café is a local favorite, awarded the Best of Indianapolis, Best Tea House in 2020. They specialize in providing the best loose-leaf tea sourced from all over the world. Guests enjoy a variety of healthy loose-leaf teas, great food, and a classy ambiance. Tamika Catchings, 4x Olympic Gold Medalist, Hall of Famer, and founder of the Catch the Stars Foundation, purchased Tea's Me Cafe in 2017 when she found out the original owners were planning to close the business. As a community advocate, the Café's goal is to not only serve the community food and beverages but also to provide additional programming and events. The Café now has three locations: downtown Indianapolis, Butler Tarkington, and Ivy Tech Indianapolis. For more information, visit www.teasmeindy.com.
Follow Tea's Me Café on Twitter, Instagram, Facebook & LinkedIn for the most up-to-date information.