OPEN TO THE COMMUNITY
Working adults have multiple demands on their time, and completing a college degree or certificate may not be something you can consider at this point. Ivy Tech's skills training classes are open to anyone in the community looking for a flexible option to earn an industry certification, advance their job skills, or get into the workforce quickly. Our class offerings are specially designed to support community needs.
An Accelerated Way to Gain New Skills
Ivy Tech's skills training (sometimes called workforce training, professional development, or certification classes) focuses on training that can build in-demand skills and competencies that help you prepare for an industry certification, learn new skills for your employer, or satisfy professional needs.
The main goal is to teach students a specific skill in a short time period to help them jump-start their careers or stay competitive in their industry. You can use the skills you learn in these classes to build your resume and qualify for a new, better job or promotion. Each class is designed to help you stay relevant with new trends, skills, or certifications. 
FLEXIBLE CLASSES
We offer classes for all types of roles, from production workers and front-line staff to key executives. Classes are available in-person or online and range from a single day to several weeks. Our skills training classes do not earn you college credit (see more on this below) but they do show up on your student transcript and can result in a certificate of completion or industry certification. 
WHAT'S OFFERED
Ivy Tech's selection of skills training classes is based directly on the needs of each Indiana community we serve. This means that the types of training offered vary from campus to campus. Contact your nearest Ivy Tech location to see what skills training classes are offered near you.
Our skills training covers a wide variety of topics, including:
Safety and environmental management
Logistics and supply chain, including truck driving
Healthcare
Information technology
Leadership and supervision
Business skills and human resources
Manufacturing and maintenance, including welding
Hospitality
And more!
HOW SKILLS TRAINING WORKS
Individuals

Registering for Training

Individuals may sign up to take any one of Ivy Tech's skills training classes—no need to apply to Ivy Tech. The registration process for each class is different, so contact your local Ivy Tech location to see what skills training classes are being offered near you and how to register.

Cost

The cost for each class varies widely depending on the scope and length of the class. Students can pay for a class on their own, submit the cost for reimbursement (for example, if their employer has a tuition reimbursement plan), or seek authorization to bill to a third party. In general, most students do not qualify for financial aid for non-credit classes; however, in some cases, full tuition for training may be covered by Next Level Jobs Workforce Ready Grant funding. See if you qualify.

Employers

Employers may work directly with an  Career Link representative to arrange for their employees to register for a specific class or to arrange for payment.

See more information for employers about: Employee Skills Training Classes

Skills Training

You might take a skills training class (sometimes called workforce training, professional or personal development, or certification classes) to gain job skills or to stay relevant in today's competitive employment environment. Ivy Tech skills training classes do not earn you college credit on their own, but they may crosswalk into Ivy Tech's academic degree programs should you decide to pursue that route in the future.

Examples of Skills Training Students

You're taking a class in Microsoft Office to improve your skills and beef up your resumé.
You're taking a SafeServ Manager class because you are required to have this certification for your job.
You're working toward a front-line production certification in manufacturing, so you can land a job in that field.

Credit Classes

You might take a credit course if you plan to eventually earn a credit certificate or degree. The number of credits a course is worth is based on the time and rigor of the class. You earn credit by attending, participating, and successfully completing a course. Credits add up and can be applied toward a degree. 

Examples of Credit Students

You're working toward an associate degree in Nursing. You plan to get a job in a hospital after graduation.
You're working toward an associate degree in Psychology. You plan to transfer to a four-year college after graduation to earn your bachelor's degree.
You're attending a four-year college but are home for the summer. You decide to take a course that will transfer to your home school and apply to your four-year degree.
You're working toward a long-term certificate (known as a technical certificate or TC) in Business Administration. You are looking to escape your minimum wage job and start working in an entry-level business job quickly.

Turn Your Skills Training into Credit Later On

Ivy Tech skills training classes do not earn you college credit on their own, but they may exempt you from needing to take a specific course as part of a for-credit program's curriculum in the future.

In fact, many of Ivy Tech's skills training classes are designed to crosswalk into academic (for-credit) programs offered by Ivy Tech to give you credit for your prior learning. Speak with your advisor to learn more.
INdustry-Recognized Certifications
Many business sectors have identified industry-recognized certifications to ensure their workforce is equipped with specialized knowledge and skills. At Ivy Tech, you can take classes that will prepare you for those certifications, such as: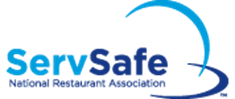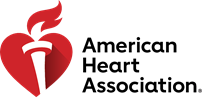 .     

CLASSES TO SUPPORT INDIANA'S GROWTH
Ivy Tech's skills training is offered in a variety of formats and content to support the growth of key Indiana economic sectors and community needs. We actively work with state and local government agencies and leading employers to identify training needs.
The result is a wide variety of short-term, high-demand training classes specially designed to serve the needs of employees in Indiana's business, industry, nonprofit, and government sectors to continuously move Indiana's economy forward and provide you with high-impact competencies.
QUESTIONS ABOUT SKILLS TRAINING?
Contact Us
If you have questions about skills training, contact your local  Career Link career coach.
Upcoming Classes
Every Ivy Tech campus offers a unique set of training classes, so check your local Ivy Tech location to see what skills training classes are being offered near you.
Tuesdays@TheTech
You can also take advantage of Tuesdays@TheTech by stopping by your local campus on any Tuesday to get personal support and guidance to sign up for training.
Find Local Skills Training Program Manager Contact Info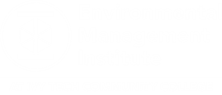 CLASSES FOR SAFE CHEMICAL MANAGEMENT
At Ivy Tech's Environmental Management Institute
Safety and compliance are key for every industry. Ivy Tech offers non-credit classes for asbestos, hazardous material, HAZWOPER, lead, and OSHA compliance.

COMING SOON: ACCELERATED IT TRAINING
Non-credit classes for adult students
Learn new skills and build your resume to qualify for a new or better job in the rapidly growing field of IT. Custom training can be developed for employers too!