About the Bowen Scholars Program
The Bowen Scholars Program is a scholarship program that can help you turn your dreams into a realistic career so you can make a better life for yourself and your family. You will also have the opportunity to give back! This program offers: 
Tutoring
Support services
$1,000 living allowance each semester
Much more!
Meet the Bowens
Robert L. Bowen, Founder, CEO of Bowen Engineering, and his wife Terry, have a deep commitment to the African-American community of Marion County and the surrounding area.
The Bowens believe that given an opportunity, a person can increase his or her earning potential, improve self-esteem, set an example for future generations, and strive to help our students achieve that.
Learn more about the Bowen Family Foundation.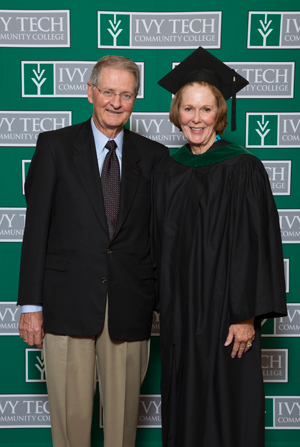 More Information
African-Americans who attend or plan to attend Ivy Tech Community College (must be a U.S. citizen)
Completion of at least 6 college-level credits from Ivy Tech at the time of application
Residents of Marion County are given preference

Need some help? We are here for you! If you have any questions at any point of the application process, contact us at bowen@ivytech.edu. 

Don't forget to:

Complete FAFSA for the academic year of application
Request 1-2 recommendation letters 

If selected for an interview, you will be required to attend an interview workshop to give you more information about the Bowen Scholars program. Good luck!

To remain eligible for this scholarship, you must participate in:

Individualized guidance, mentoring, and tutoring
Service learning & cultural events
Monthly advising & student meetings
Contact Information
Meet Our Staff
Andrea Thomas
Program Manager
Bowen Scholars
Justin McClinton
Program Assistant
Bowen Scholars