In an effort to provide even more affordable solutions for our students, we've developed the Ivy+ Tuition and Textbooks initiative. 

Frozen Tuition
Tuition will not increase for the 2021-2022 and 2022-2023 academic years. And that's a promise. The price per credit hour remains at $149.55, the lowest in Indiana.
Free Textbooks
All required textbooks are FREE for all eligible students!* No more expensive, unexpected, out-of-pocket costs because the model is designed to save you money and hassle. If you're not eligible for free textbooks, all required textbooks will be one price. No more questioning the cost of books!
Flat-Fee Tuition
Go full-time and take as many classes as you want for a flat rate of $2,243.25 per semester.* That means you pay the same price if you take 12, 13, 14, or 15 or more credits. Graduate faster and reduce the overall cost of your education! 
The Power of IVY+
The "Ivy+" seal in the Ivy+ Tuition and Textbooks name represents a "plus" for our students! It signifies that we have reimagined the way we charge for courses and materials to keep the cost of tuition and textbooks affordable, remove the hassle and uncertainty of the cost of college, and create greater access to education.
Textbook Details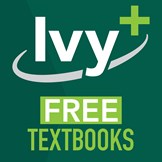 Ivy+ Textbooks includes the costs of all required digital textbooks. If a required textbook is not offered in digital format, you will receive a physical textbook rental. Course materials that are recommended but not required, program fees, course fees, and other consumable fees (e.g., exam fees, proctoring fees, nursing scrubs, welding rods) are not covered.
IVY+ Tuition & Textbook Rates
Full-Time Students – 12 or more credit hours per semester
Through Summer 2023 Semester

Indiana Residents

Out-Of-State Residents

International Students

Flat-Rate Tuition
 Per Semester

$2,243.25
$4,388.55
$4,388.55

Textbooks

FREE
FREE
FREE
Part-Time Students – Less than 12 credit hours per semester
Through Summer 2023 Semester

Indiana Residents

Out-Of-State Residents

International Students

Tuition
Cost Per Credit Hour

$149.55
$292.57
$292.57

Textbooks

FREE
FREE
FREE
How to Receive Maximum Benefit of Ivy+ Tuition and Textbooks
To receive the maximum benefits from Ivy+ flat-rate tuition, students should plan to take 30 credit hours over the course of an academic year. Full-time students generally complete 30 credit hours of classes per year or 15 credits per semester.
Summer-Flex Scholarship
If you are a full-time student but do not take 15 credits in both the fall and spring terms, our Summer-Flex Scholarship** is a great option to consider. With Summer-Flex, you can take any remaining credit hours over the summer session to reach the 30 credit hour target for a full-time student without paying anything extra. For example: If you take 12 credits in the Fall and 12 credits in the Spring, you are eligible to take up to 6 credits in the Summer at no additional cost.
Does Ivy+ Tuition and Textbooks Affect Financial Aid?
The Ivy+ Tuition and Textbooks initiative will not affect your financial aid. Available financial aid (Pell grant, state financial aid, student loans, other grants, scholarships, etc.) will be applied to tuition costs and required fees first. You can use your remaining financial aid for any other materials or supplies at the bookstore, in-store or online, at Barnes & Noble pricing.
Find Local Bursar/Payments Contact Info
*Students who do not pay tuition, such as dual credit or non-credit students, are not eligible for Ivy+ textbooks. Building and construction trade apprenticeship students are also not eligible, as materials for those courses are provided by national training organizations.
**Summer-Flex is a last-dollar scholarship meaning any financial aid, grants, and scholarships will be applied first. Students will also need a FAFSA on file, meet satisfactory academic progress (SAP) requirements, be U.S. citizens or eligible non-citizens, and maintain full-time status for both the fall and spring semesters.