Never go hungry!
At Ivy Tech Fort Wayne, we offer a variety of eateries and grab-and-go stations on campus that are convenient to you.
There are several seasonal and year-round options including the Blue Bamboo, the Grasshopper Food Truck, Kelty's Kafé, and Wrap 'N Roll Deli.
Plus, our Hospitality Administration students are hard at work each semester to prepare delicious meals while also immersing themselves in hands-on educational experiences.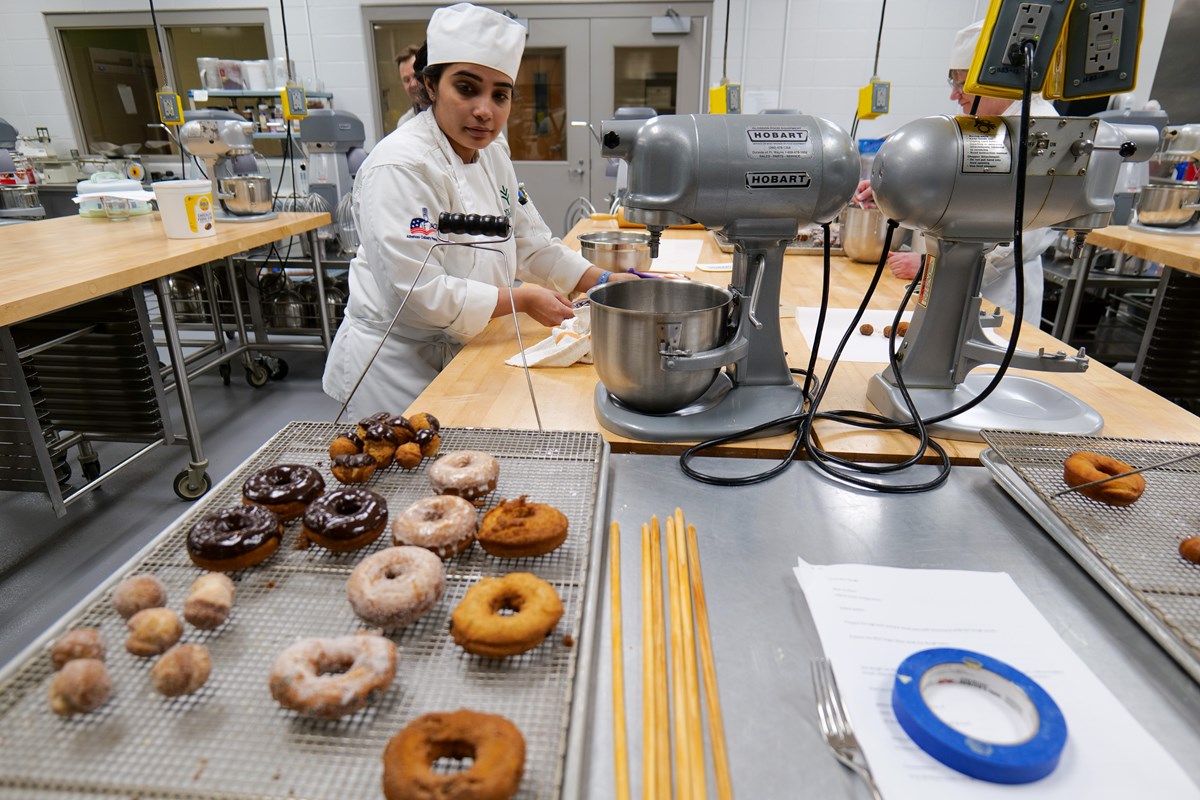 Lunch & Dinner Series
Each 8 weeks, our Hospitality Administration program invites the campus and community to enjoy meals specially prepared and selected by students. They take turns preparing and serving themed meals for class credit in a project-based learning experience. The students rotate through various positions in the kitchen and dining room, creating a full-service restaurant atmosphere.