What is a Work-and-Learn Experience?
A work-and-learn experience is an opportunity for an Ivy Tech student to gain real-world experience with an employer, usually before graduation. Examples include internships, micro-internships, apprenticeships, practicums/clinicals, and on-the-job training.
These experiences are important for students to understand the world of work and its future opportunities.
As an employer, work-and-learn experiences allow you to make connections with future employees early and help set your company apart in today's competitive employment market. 
INTERNSHIPS ARE POWERFUL INFLUENCERS
When two equally qualified candidates are competing for a job opening, employers give the edge to the candidate who has completed a relevant internship:
4.5 out of 5 — the level of influence that a prior internship with their company has on a hiring manager
4.3 out of 5 — the amount of influence having any internship in the industry has on a hiring manager
Source: NACE Job Outlook 2023, October. Rating of 4 = much influence, 5 = extreme influence.
FEATURED EMPLOYER PARTNERS
"

For those participants wanting to choose a career in the workforce immediately after graduation, an internship is a great opportunity to experience this career choice. As the employer, it provides an opportunity to engage with the intern to determine longevity and compatibility with our company and its values.

"

–Belden Inc. | Manufacturing in Richmond, IN

"

The #1 benefit of utilizing interns is the ability to train and provide hands-on experience to students. The single most valued employability skill for our interns is communication.

"

–Butler MacDonald | Recycling (Plastics) in Indianapolis

"

We hire Ivy Tech interns to provide hands-on experience to students.

"

–B&G Foods | Food Manufacturing in Terre Haute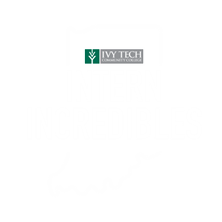 IVY TECH INTERN INCREDIBLES
We love to celebrate our interns and employers who support them in their career journeys! See how our Ivy Tech Incredible Interns and employer partners benefited from their Work-and-Learn experiences.
Celebrate National and Indiana Intern Day
Last Thursday in July
If you're hosting an Ivy Tech intern, help us celebrate Indiana Intern Day by submitting a testimonial for our #InternIncredibles webpage. We'll also give you materials to help you honor your Ivy Tech intern on social media.
Questions about Work-and-Learn Experiences?
Contact Your Talent Connection Manager
Your Talent Connection Manager is available to assist with identifying work-and-learn experiences that match your company goals and can help connect you to students seeking them.