Making connections with future employees can help set your company apart in today's competitive employment environment. Engaging with students early in their academic careers allows you to develop relationships with candidates who possess the skills necessary for your work environment.
Ivy Tech offers a broad menu of opportunities for employers like you to engage with Ivy Tech students to help them learn about careers in your organization.
Ways to Engage with Students
REGISTER FOR ENGAGEMENT EVENTS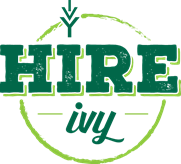 HireIvy is Ivy Tech's internship and job board and the place to register for student engagement and recruiting events. Work with your Talent Connection Manager to set up engagement events like industry tours, career and internship fairs, and panel Q&As. To learn how to create your complimentary HireIvy account, view our HireIvy Quickstart Guide (PDF), which also includes other features available to employers.
WORK-AND-LEARN EXPERIENCES
Our Talent Connection Managers can work with you to develop opportunities at your company for students early in their education. These experiences help students develop skills aligned to your specific workforce needs. From internships to clinicals to micro-internships, work-and-learn experiences help set your company apart in today's competitive employment environment.
Questions About Engaging with Students?
Contact Your Talent Connection Manager
Your Ivy+ Career Link Talent Connection Manager is available to assist with exploring opportunities for engaging with students in ways that make sense for your company and building a customized talent pipeline plan.
Find Your Local Talent Connection Manager
Need Help Right Away?
Start a live chat or call our helpline at the contact info at right.