The purpose of the Student Government Association (SGA) is to act in the best interest of the entire student body promoting diversity and inclusion at all times. SGA is here to provide; communication between students and administration, provide fellowship at the student level, advocate on behalf of the student body, sit on regional college committees, ensure student representation on said committees, and to foster a spirit of support through both service and civic engagement. SGA will always support the mission and strategic plan of the college as well as of the Office of Student Life.
Ivy Tech South Bend-Elkhart (ITCC-SBE) Student Government Association Constitution & Bylaws - Spring 2022/Autumn 2023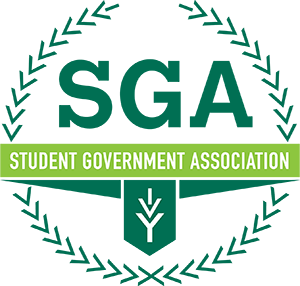 2023 SGA Elections
Fill out an application (Available here) to run for the available positions of the South Bend Chapter of the Student Government Association.

The deadline is March 24th, 2023. If your application is not in by the 24th you will not be able to run for the board of SGA.

Candidates who have submitted their applications will campaign from March 27th - 31st. 

The Ivy Tech South Bend-Elkhart student body will have the opportunity to vote for their preferred candidate from April 3rd - 7th. 

Upon the final tallying of votes, an announcement of the winners will be made during a general student assembly at 5 p.m. on April 12th, 2023 at the South Bend campus.