Welcome to the Ivy Tech cybersecurity Center
As a result of meeting the rigorous requirements set forth by the National Security Agency (NSA) and the Department of Homeland Security (DHS), Ivy Tech Community College has earned the Center of Academic Excellence (CAE) in Cybersecurity designation in Cyber Defense education.
Institutions that have received this designation have made a commitment to fulfilling the mission of the National Centers of Academic Excellence in Cybersecurity by:
Establishing standards for cybersecurity curriculum and academic excellence,
Including competency development among students and faculty,
Valuing community outreach and leadership in professional development,
Integrating cybersecurity practice within the institution across academic disciplines,
Actively engaging in solutions to challenges facing cybersecurity education.
CAE-designated institutions must complete validation of a Program of Study, which is a series of courses and experiences that a student can reasonably accomplish in the course of attaining a degree or certificate.
Learn more about the National Centers for Academic Excellence in Cybersecurity
program sponsors

Cybersecurity at Ivy Tech
Ivy Tech is proud to offer CAE-designated Associate of Applied Science in Cybersecurity/Information Assurance and Accelerated Associate of Applied Science at the Columbus Cyber Academy degrees. 
The College also offers non-CAE-designated options as well, including:
cybersecurity competitions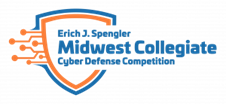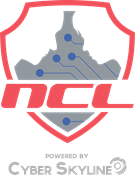 Cybersecurity Center Resources
Jobs

Below are resources to locate job opportunities in cybersecurity.

Internships

Visit the Ivy+ Career Link website for information on internships that may be available.

Apprenticeships

Apprenticeships offer the unique opportunity for students to earn an income through an employer while earning a degree while reducing or eliminating college debt.

Individuals are encouraged to complete this interest form to learn about apprenticeship opportunities.
US Department of Labor IT/Cyber Apprenticeship program has an IT/Cyber Apprenticeship program for companies

Scholarships for Students Pursuing Cybersecurity

See below for information about scholarship opportunities that may be available to students pursuing cybersecurity education.

Joining a community of fellow professionals or students expand and reinforce your learning through new ideas and concepts. Below are resources for those who are interested in engaging in the cybersecurity community on a deeper level. 

Indiana Organizations

National Organizations

Key Industry Associations & Certifications

Those who are pursuing a career in cybersecurity are encouraged to learn more about and obtain industry accepted certifications to validate their knowledge and enhance their career opportunities.

CompTIA – The Computing Technology Industry Association (CompTIA) is a leading voice and advocate for the $5 trillion global information technology ecosystem; and the estimated 75 million industry and tech professionals who design, implement, manage, and safeguard the technology that powers the world's economy. We are a vendor-neutral, independent source of information on a wide range of technology topics, including cybersecurity; education, training, and certification of the global tech workforce; new and emerging technologies; legislation and policies affecting the industry and workforce data, development, and trends.
EC-Council – The International Council of E-Commerce Consultants, also known as EC-Council, is the world's largest cyber security technical certification body. We operate in 145 countries globally and we are the owner and developer of the world-famous Certified Ethical Hacker (CEH), Computer Hacking Forensics Investigator (C|HFI), Certified Security Analyst (ECSA), License Penetration Testing (Practical) programs, among others. We are proud to have trained and certified over 200,000 information security professionals globally that have influenced the cyber security mindset of countless organizations worldwide.
ISACA – ISACA has served our professional community for more than 50 years. The association was incorporated as the EDP Auditors Association in 1969 by a small group of individuals who recognized a need for a centralized source of information and guidance in the new field of electronic data processing audit. Today, ISACA serves 150,000 professionals in 188 countries, who span several roles in assurance, governance, risk, and information security. Today, information technology professionals in the fields of governance, control, risk, security, and audit/assurance drive strategy in their organizations, and ISACA facilitates the transformative change needed to compete as individuals and enterprises.
International Information System Security Certification (ISC)² – (ISC)² is an international, nonprofit membership association for information security leaders like you. We're committed to helping our members learn, grow, and thrive. Nearly 280,000 members, associates, and candidates strong, we empower professionals who touch every aspect of information security. We can help you make an impact in your career and advance our industry through our globally recognized certifications, our vast networking and collaboration opportunities, and our professional development Institute and leadership tools. We're also committed to educating the public through our support of The Center for Cyber Safety and Education.
Global Information Assurance Certification – GIAC develops and administers premier, professional information security certifications. More than 40 cybersecurity certifications align with SANS training and ensure mastery in critical, specialized infosec domains. GIAC certifications provide the highest and most rigorous assurance of cybersecurity knowledge and skill available to industry, government, and military clients around the world. Since our founding in 1999, GIAC's mission has been to provide verification of critically needed cybersecurity skills to practitioners and employers, proving that professionals and prospective hires have the necessary knowledge and abilities to get the job done.

Monitoring Is Key

Monitoring for vulnerabilities and making key audiences aware of such vulnerabilities is a critical part of the cybersecurity profession—and of course finding solutions to secure the vulnerabilities once they're identified.

At Ivy Tech, we work to make our community aware of the vulnerabilities we face to set a strong example and give our students additional exposure to real-world situations.

Below are resources for students who are interested in the field of cybersecurity.

CLARK, a free cybersecurity curriculum
CARE Lab is hosting the next FREE virtual Social Engineering Workshop on Saturday, February 25th, 2023. Applications are being accepted until Friday, January 20th, 2023 at 12pm ET. For more information, please view this PDF

Ivy Tech Community College ranked 9th in the National Cyber League 2023 Spring Season and 7th at a National Level in the Cyber Power Rankings.
   
Schools were ranked based on their top team performance, their top student's performance, and the aggregate individual performance of their students.
   
We were represented by "TheHackStreetBoys@ Ivy Tech Community College MUTC" in the competition.
   
Thank you to the leadership and support of our faculty member Joseph Bodden. Kudos to our students Connor Haeck, Breyson Hendren, Brandon Stewart, Stephen Ross, David London, John De la Cruz, Ian Nickum, and Casey Love for accomplishing such an incredible feat.
"

"Ivy Tech is one of just 84 colleges and universities selected to partner with the United States Cyber Command (USCYBERCOM) Academic Engagement Network (AEN). We thank you for your partnership."

"

–Colonel Scott Nelson, Director of Academic Engagement, United States Cyber Command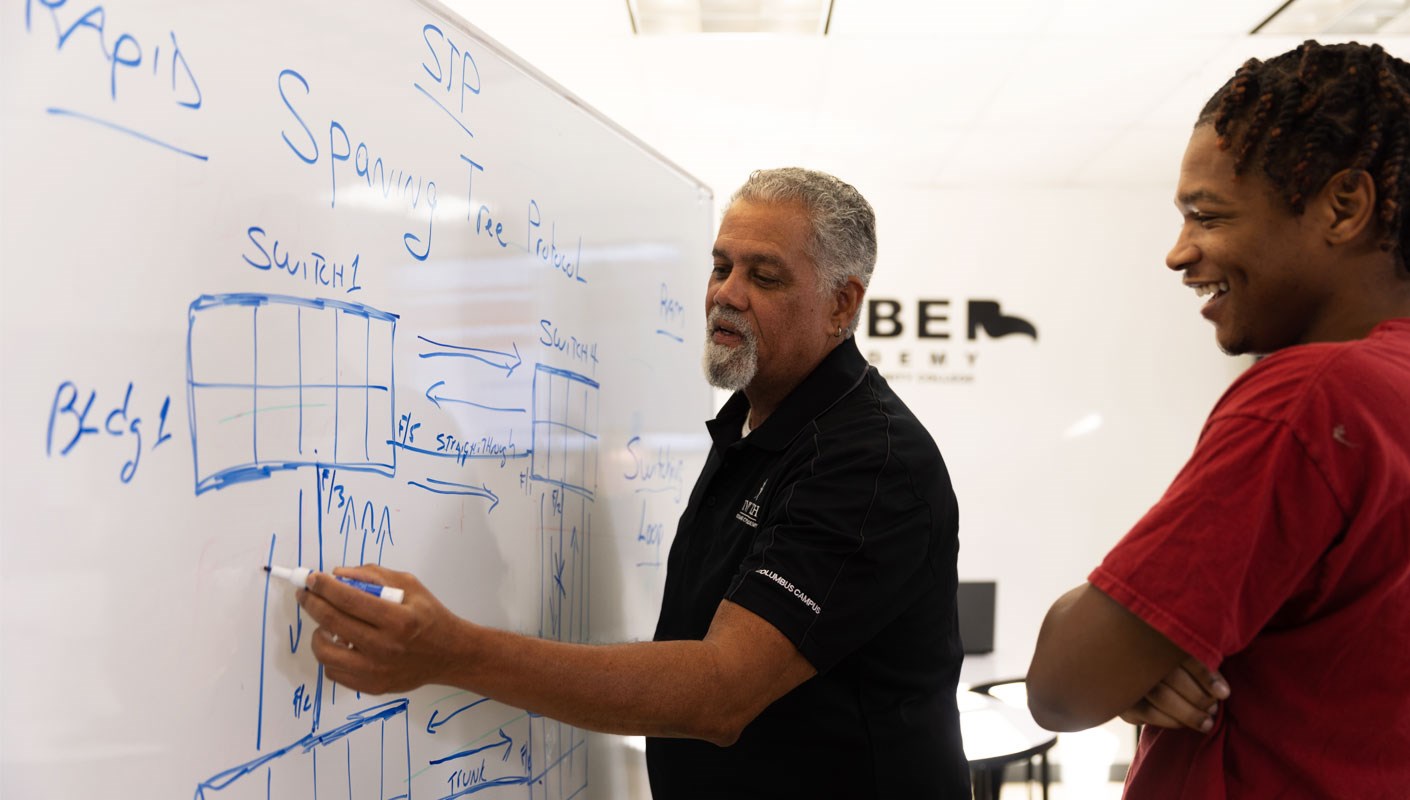 Cybersecurity center point of contact
Pam Schmelz, Department Chair, Information Technology
pschmelz@ivytech.edu
812-374-5214
Cybersecurity center faculty
Kenyatte V Simuel, Statewide Lead Chair for Cybersecurity
ksimuel@ivytech.edu
812-414-5517
   
Pam Schmelz, Department Chair, Information Technology
pschmelz@ivytech.edu
812-374-5214
advisory board members
Crystal Christy, Director of IS Security, Norton Healthcare
Randall Frietzsche, Enterprise Chief Information Security Officer (CISO), Denver Health

Tom Ganus, President, Midwest Computer Solutions Inc.

Walter Grudzinski, Director of Global Business Continuity and Disaster Recovery, PricewaterhouseCoopers (PwC)
Bill Linder, Assistant Manager Information Technology Systems, Rightway Fasteners

Scott Mayes, Director of Information Technology, Bartholomew County
COMING SOON: ACCELERATED IT TRAINING
Non-credit classes for adult students
Learn new skills and build your resume to qualify for a new or better job in the rapidly growing field of IT. Custom training can be developed for employers too!