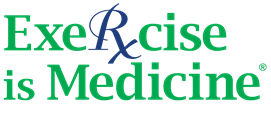 The Associate of Applied Science in Kinesiology & Exercise Science is a selective admission degree that prepares you to train special population clients with modifiable diseases who have been cleared by their physician for independent exercise. You can go directly into the workforce upon completion of this degree, or you may choose to pursue further studies at the bachelor's, master's, or doctorate level. Wherever you go, this degree will give you the certifications and knowledge to help others meet their fitness goals and, as the American College of Sports Medicine says, "Exercise is Medicine."
Required Courses
Associate degree graduates must complete a total of 60 credit hours:
15 general education course credits
44 program-specific course credits
1 student success course credit
Completion Guide
A completion guide provides the recommended path to graduation, broken out by 8-week terms. For students taking fewer classes at a time, the courses are numbered to show the overall number that will be taken.
View Kinesiology & Exercise Science AAS Completion Guide
Please consult with your advisor to determine which classes are the best option for you to take. Completion guides may vary by campus/location dependent on clinical availability.
Close