College GO! is dedicated to helping Hoosier students find the right college to fit their personalities and interests.
From September to November, College GO! is dedicated to helping students find the right college for them! During this time students will have the opportunity to research and visit schools, and receive guidance as they move through the steps of the application process. 
With over 70 academic programs and more than 40 locations across the state, Ivy Tech Community College has a lot for students to explore! Take advantage during College GO! by visiting us on campus and learning all about why Ivy Tech is the perfect college choice to get you where you want to go.
College Application Week - September 26-30
Use this week to focusing on taking important steps toward your college future. Apply to Ivy Tech. Our application is ALWAYS free, so you don't need a special application code.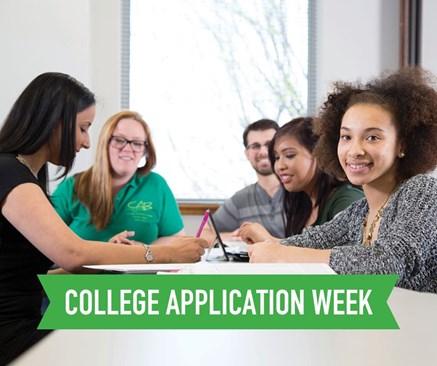 Tuesdays@TheTech
Visit Campus on Any Tuesday
Each Tuesday, our campuses hold an enrollment event designed for you to explore programs, get help applying and preparing for Ivy Tech classes, connect with career coaches, and more. Our team will work with you personally to answer any questions and help you determine the right next step.
Find Local Admissions Contact Info