Ivy Tech Community College hosted a group of 25 teachers from 24 countries on March 9, 2023, in partnership with IUPUI's International Center for Intercultural Communication. 
The teachers visited Ivy Tech Indianapolis to learn about our innovative Teach2Grow service-learning projects, organized and supported by associate professors Renee Rule and Carrie Sample. Part of the group's learning was about utilizing service learning to improve teaching outcomes. 
While on campus, the group visited the service learning classroom, spoke with students, visited the class garden, and took a campus tour.
"They were especially impressed by our World of Flags display in Bowen Commons," Dr. Rachel Barrett Knight said.
The group of international teachers also heard from Chancellor Lorenzo Esters on how community colleges fit into the overall educational landscape. 
"The teachers appreciated all the time, energy, and idea-sharing during their visit," Dr. Barrett Knight said.
FHI 360, a human development nonprofit organization, made the international trip possible.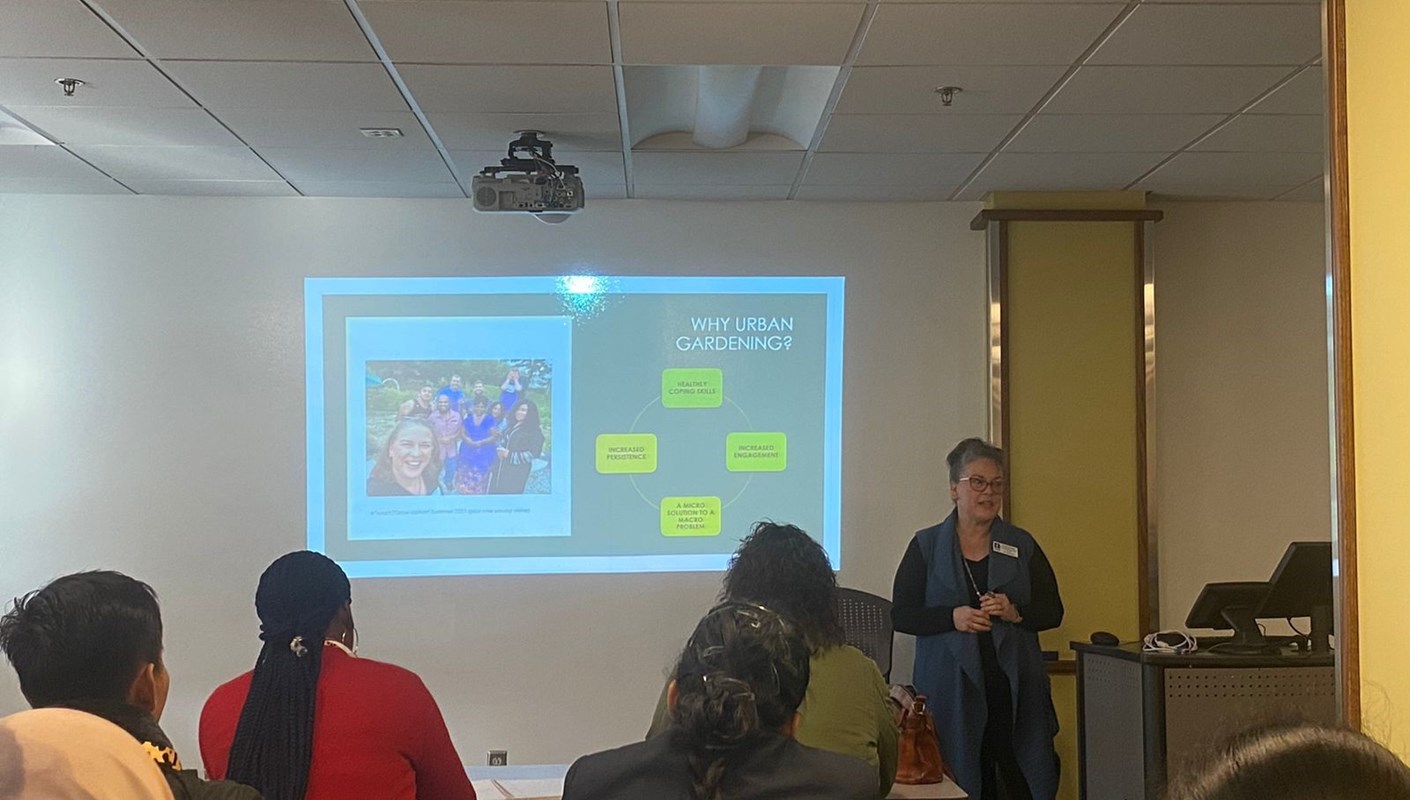 About Ivy Tech Community College
Ivy Tech Community College is Indiana's largest public postsecondary institution and the nation's largest singly accredited statewide community college system, accredited by the Higher Learning Commission. Ivy Tech has campuses throughout Indiana and also serves thousands of students annually online. It serves as the state's engine of workforce development, offering associate degrees, long- and short-term certificate programs, industry certifications, and training that aligns with the needs of the community. The College provides a seamless transfer to other colleges and universities in Indiana, as well as out of state, for a more affordable route to a bachelor's degree.