When most people think of Information Technology (IT), they might picture someone fixing a computer
or solving office printer problems. Although these might be aspects of IT, the field goes far deeper than that. Information Technology encompasses a myriad of fields, including Computer Science, Data Analytics, Informatics, Software Development, and more. Because IT jobs are in strong demand right now, earning a degree in any of these fields can change the trajectory of a person's life. That's exactly what happened for former Ivy Tech Community College student Aaron Wilks.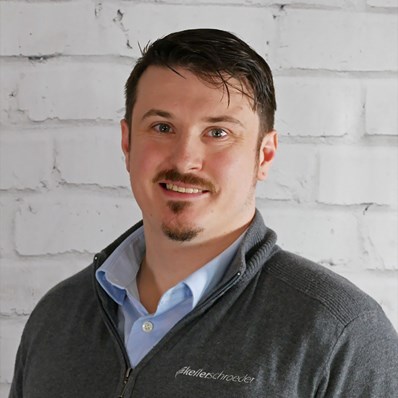 When Aaron decided to return to college, he began narrowing down his options based on programs that interested him. He also weighed the program's length and cost in comparison to the return on investment he would receive. After going through all his options, he ultimately decided that Ivy Tech's Cyber Security-Information Assurance was the best fit for him. The program was fast-paced, only took two-years to finish, it was close to home, and affordable. In fact, since Aaron received PELL Grants and a Next Level Jobs Workforce Ready Grant, his school was free. Aaron knew that he would soon be out in the workforce earning a better income with an Ivy Tech degree. 
During his first few classes, he realized how passionate he was about cybersecurity and enjoyed the hands-on learning. To practice and improve his skills, Aaron entered into several Capture the Flag (CTF) competitions, which are competitions that allow students to simulate what it would be like to keep information secure or fix a hacked system. While at Ivy Tech, Aaron was in the top 1% of performers out of over one million users. These competitions were beneficial for learning and improving skills and giving students a Scouting Report detailing their skill level in all areas. This report not only helped students better identify their strengths and weaknesses, but it also gave students a personal list of skills to share with future employers.
Aaron credits much of his success to Ivy Tech faculty and staff who made sure he was always on the right track, specifically professors Jiri Jirick and Jon Nicholson. They helped him tremendously by noticing his talent and getting him involved with CTFs, as well as always pushing him to challenge himself and improve. In fact, when Aaron was looking for employment upon graduation, one of these professors connected him to the business he works at now, Keller Schroeder. The company has embraced his talents, and Aaron loves his job. "I'm thankful my professors noticed my ambition and took an interest in me early on. They encouraged me to work hard, go the extra mile with CTFs, and network as much as I could. Their influence in my life has played an instrumental role in where I am today," said Aaron. He keeps in contact with his professors for career and life advice, but also to continue the friendship they made during those two years.
Another aspect of Ivy Tech that Aaron was impressed by was the hands-on experience he received. "Although we were in the classroom at times receiving lectures, most of my work was actually getting to solve cybersecurity problems first-hand. The more I practiced and messed up, the more I learned how to improve and make sure I avoided future mistakes," said Aaron. "In fact, I feel so strongly about my education at Ivy Tech, that I've come to talk to current students and encourage them to continue in their studies because it can change their lives." Additionally, Aaron greatly appreciated Ivy Tech's strong emphasis to network with faculty, staff, students, and future employers. He learned a lot by branching out and getting to know others around him.
Aaron graduated in 2021 with an associate degree in Cybersecurity and Information Assurance and is now pursuing a bachelor's degree from Western Governors University. Aaron was also awarded the Ivy Tech Community College School of IT's Most Outstanding Student for Cyber Security Info Assurance Program in 2021. Ivy Tech is proud to graduate students like Aaron who are making a difference in their community and helping give back to students.
Tuesdays@TheTech
Visit Campus on Any Tuesday
Each Tuesday, our campuses hold an enrollment event designed for you to explore programs, get help applying and preparing for Ivy Tech classes, connect with career coaches, and more. Our team will work with you personally to answer any questions and help you determine the right next step.