Ivy Tech Community College's first Brother 2 Brother (B2B) chapter participated in the 2023 Student African American Brotherhood (SAAB) National Conference in St. Louis, MO, earlier this month. 
The group had an astounding circle of advisors and mentors from Ivy Tech Indianapolis accompanying them to the conference, including Chancellor Lorenzo Esters; Michael Martin Drain, the director of ELEVATE (justice-involved program); Marvin Smith II, assistant director of admissions recruitment of Automotive Tech Conversion; and Treon McClendon, the director of Student Life. 
"Traveling with Dr. Esters and our chapter advisors empowers us," Carl Dorvil, the Ivy Tech Indianapolis B2B Chapter Vice President, said.
"It lets us know we are not alone in this long journey. We got the mentorship needed to assist us and guide us," Dorvil said. "They are proud of us."
Ivy Tech Indianapolis' B2B chapter is one of 300 SAAB-affiliated student groups in the country. All of the chapters are student-run, with professional advising and mentorship from affluent males at their institutions. Our chapter 
SAAB, founded by Dr. Tyrone Bledsoe – the keynote speaker at Ivy Tech Indianapolis' MLK Day event this year –- operates through student-run chapters, such as B2B. The organization aims to help more young men take advantage of their academic years and graduate from college. 
"There are so many great things that I've learned," Dorvil, a native of Port-au-Prince, Haiti, said. He is a sophomore majoring in construction management, and he says B2B has been an inspirational and motivating experience.
"I've learned how to be a better version of myself, having a purpose in life, follow and stay in the right path, learning about mental and physical health," Dorvil said.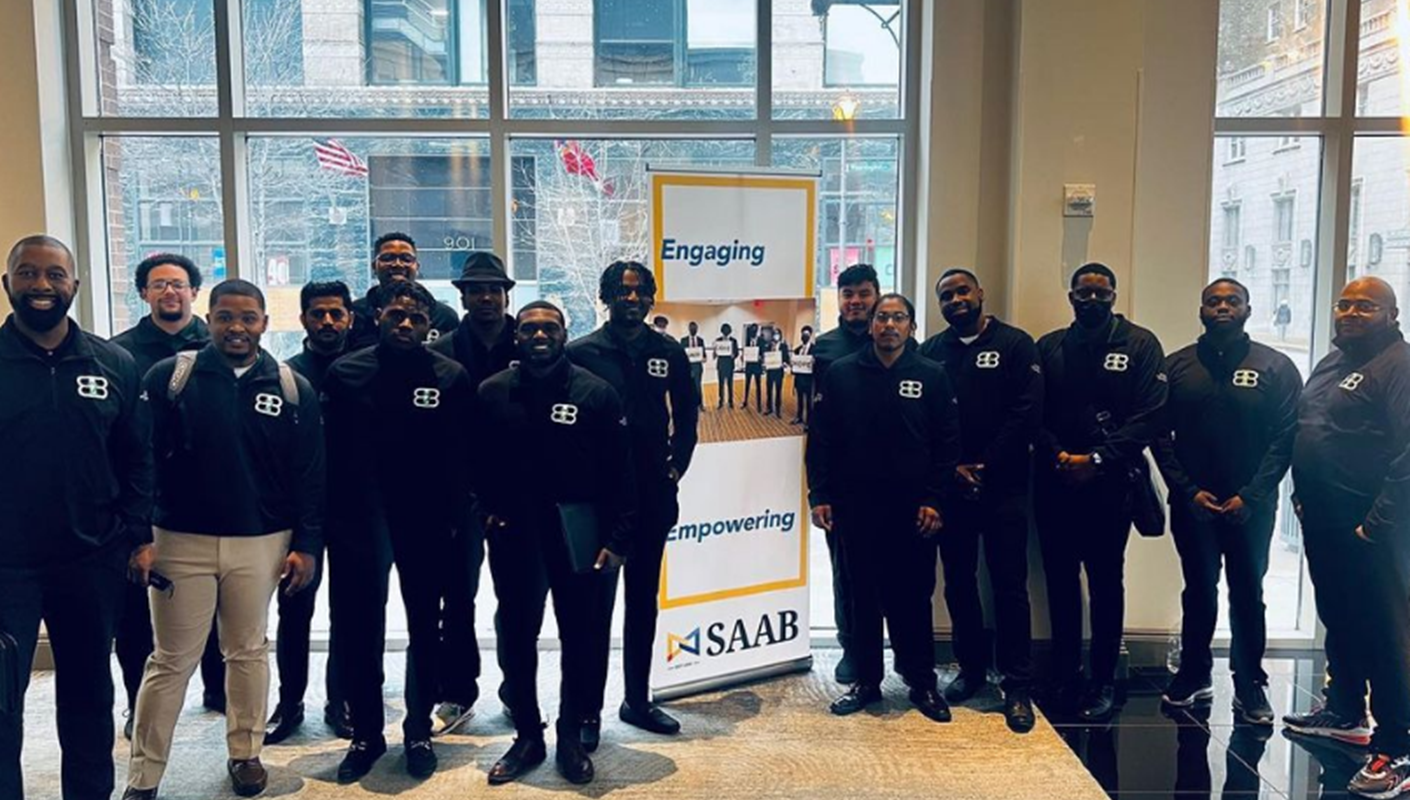 Dorvil said he has learned numerous ways he can improve his own life and how he can help others around him by being a leader and helping his community. 
A great way to encourage leadership among students is to give them a platform, and that's exactly what the mentors at the National SAAB Conference did. 
"We presented our Brother 2 Brother Chapter to the SAAB corporate members and (we told them) our plans to take the program to the next level," Dorvil said. 
"The Conference was an amazing experience all along the way," Dorvil said. "That was my first time going to a SAAB conference, and I will attend next year's event."
In addition to Ivy Tech Indianapolis' B2B group presenting to the corporate members of SAAB, Dr. Esters also gave a keynote address at the conference. 
About Ivy Tech Community College
Ivy Tech Community College is Indiana's largest public postsecondary institution and the nation's largest singly accredited statewide community college system, accredited by the Higher Learning Commission. Ivy Tech has campuses throughout Indiana and also serves thousands of students annually online. It serves as the state's engine of workforce development, offering associate degrees, long- and short-term certificate programs, industry certifications, and training that aligns with the needs of the community. The College provides a seamless transfer to other colleges and universities in Indiana, as well as out of state, for a more affordable route to a bachelor's degree.