Far east side native Emmanuel Ricks says Ivy Tech Indianapolis was the affordable option for figuring out what degree path was right for him.  
Emmanuel Ricks has been a self-starting entrepreneur for as long as he can remember. 
At the age of 12, his dad showed him how to mow the grass at his home on the far east side of Indianapolis. Soon after, Ricks started his own lawn care business. He manicured and maintained many of the homes in his neighborhood through his teenage years and into adulthood. 
In high school, Ricks also sold candy, did online marketing, and started mowing lawns in more neighborhoods outside his own and shoveling snow. 
Ricks was more than an entrepreneur – he was a hustler who was hyperaware of money and its workings. 
"I like to read books, and I like to catch up on the economy and keep an eye on economics and supply and demand news, the stock market and investments," Ricks said. 
Even with his entrepreneurial background and business acumen, Rick says that when it was time to start thinking about college toward the end of high school, he just couldn't make sense of the cost—much less a business degree. 
"I didn't want to go to school because I felt like it cost too much and it was a scam," Ricks said, laughing. "I've always wanted to be in business, but there was a stigma around getting a degree in business; how there'd be no jobs and all this other stuff."
Emmanuel doing lawn care.
Ricks' dad, who graduated from Ivy Tech Community College in Indianapolis, encouraged him to enroll.
When he decided to take his father's advice, he was still unsure about the viability of a business degree and tried various other career paths. 
"Because of the affordability … I recommend Ivy Tech if you're lost, and you don't want to waste a bunch of money changing your major five times," Ricks said from experience. "Start there and then go to a four-year."
After giving nursing a try, Ricks finally bit the bullet and gave his first business course a try. "I felt right at home," he said. "I ended up finding my place there."
During his time at Ivy Tech, he was part of a scholar program where he learned time management skills and began networking. Ricks says he enjoyed meeting people who were right where he was in life.  
"If you're a year or semester away from graduating, definitely start networking. Go out and meet people. Visit your Career Services Department," Ricks said. "Because it (your time at Ivy Tech) is going to fly by."
Ricks graduated with his associate's degree in business in 2015 and went on to IUPUI, earning his bachelor's degree in marketing in 2018. He has since worked for the online retail giant Amazon and, most recently, Kroger, where he manages a team of 140 employees.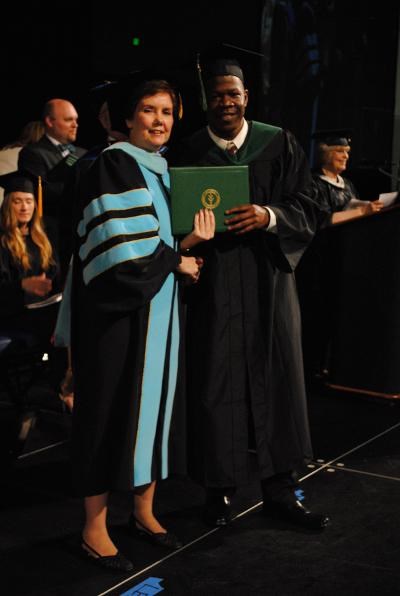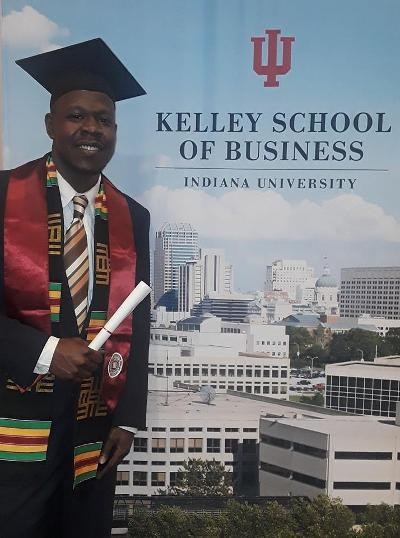 FROM IVY TECH TO CAPITOL HILL: Business Admin grad lands internship with Congresswoman Sheila Jackson Lee
About Ivy Tech Community College
Ivy Tech Community College is Indiana's largest public postsecondary institution and the nation's largest singly accredited statewide community college system, accredited by the Higher Learning Commission. Ivy Tech has campuses throughout Indiana and also serves thousands of students annually online. It serves as the state's engine of workforce development, offering associate degrees, long- and short-term certificate programs, industry certifications, and training that aligns with the needs of the community. The College provides a seamless transfer to other colleges and universities in Indiana, as well as out of state, for a more affordable route to a bachelor's degree.