Nick Maddox knew nothing about heating, ventilation, and air conditioning (HVAC) before enrolling in Ivy Tech Community College's HVAC Apprenticeship program in Indianapolis in the spring of 2021. 
Maddox was not looking to go back to school. Working on the production side at Eli Lilly and Company performing line mechanic maintenance, however, he is always interested in furthering his working knowledge, and this is something his supervisor knew about him. 
"She told me about the apprenticeship program that Lilly offers through a partnership with Ivy Tech, and it interested me. I applied for it and ended up getting it," Maddox, 36, said. 
As a person who likes to work with his hands, Maddox, 36, is highly skilled in trades and knows how to execute various projects. His past professional experience displays his breadth of knowledge in the skilled trades industry. For example, as a firefighter, he worked as a pipefitter building fire protection systems. He's worked in the construction field and still does woodworking. Maddox says because of this, he wanted to learn more about something he did not know. 
"Through my job, I had a few options. I could have gone into instrumentation; that really didn't interest me. I could've gone into line mechanics, which I was already doing. I didn't want to do that again. They had some other low-voltage stuff with electricity, but I didn't really find that interesting either. But the HVAC field was something new to me entirely. I didn't know anything about it," Maddox explained. "I mean, if you're gonna go to school to learn something, why not go and learn something you don't know anything about?"
Ivy Tech Indianapolis' HVAC program has received an ESCO Excellence Accreditation. HVAC Excellence programmatic accreditation identifies educational programs with the resources and administrative support to prepare students for entry-level positions in the HVAC industry.
Ivy Tech HVAC students learn to do the following: 
Safely and properly install and service typical HVAC systems, including distribution systems and controls;
Perform system design, layout, and material estimates with consideration of energy efficiency, green technology, and code principles;
Communicate technical information, both written and verbal;
Function effectively as a member of a technical team;
Understand the need for and engagement in self-directed continued professional development;
Demonstrate understanding of and commitment to addressing professional and ethical responsibilities, including respect for diversity and inclusion.
"The HVAC program has been extremely beneficial. I've accelerated my career progression as far as learning something new – something I never would have thought I would have been into – and actually doing it every day on the job," Maddox said.
Because of Ivy Tech's cutting-edge HVAC program, the Lowe's Foundation granted the college $700,000 to further help our students earn their degrees. Thanks to this grant, seven Ivy Tech campuses, including Indianapolis, will increase the number of HVAC graduates prepared to enter the construction industry. 
Maddox is a prime example of how Ivy Tech works closely with our local employers to identify their community's most extensive needs. Through programs like these, we ensure that our students have the opportunities to have long-term, successful careers.
"I'm learning so much, between my mentors and going to the school, that I feel that within a few years, I honestly could be a subject matter expert," Maddox said. "It's so cool to see that you can go to school with some initial interest, get through the classes, earn your certificates, and land a good-paying job, or a higher-paying job, once you're out of school."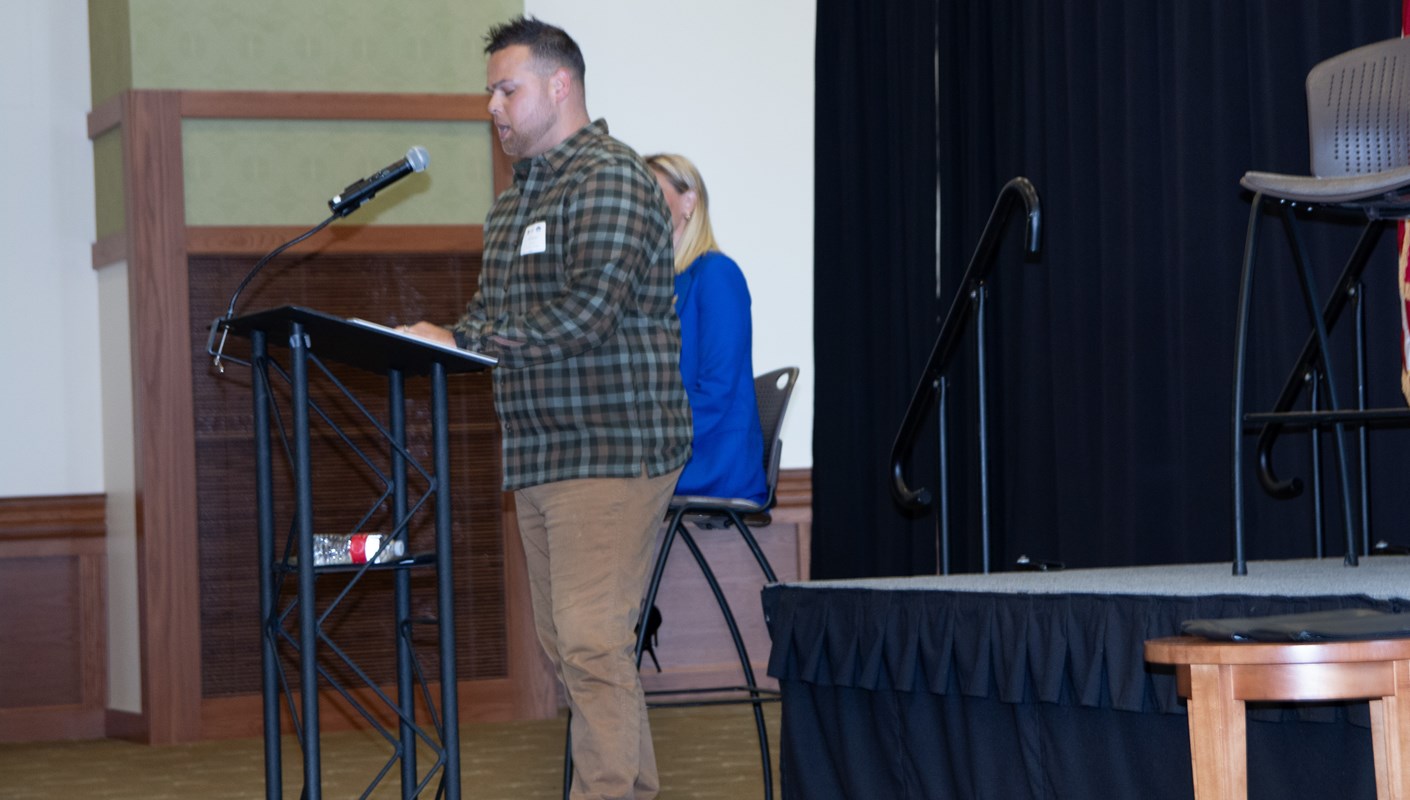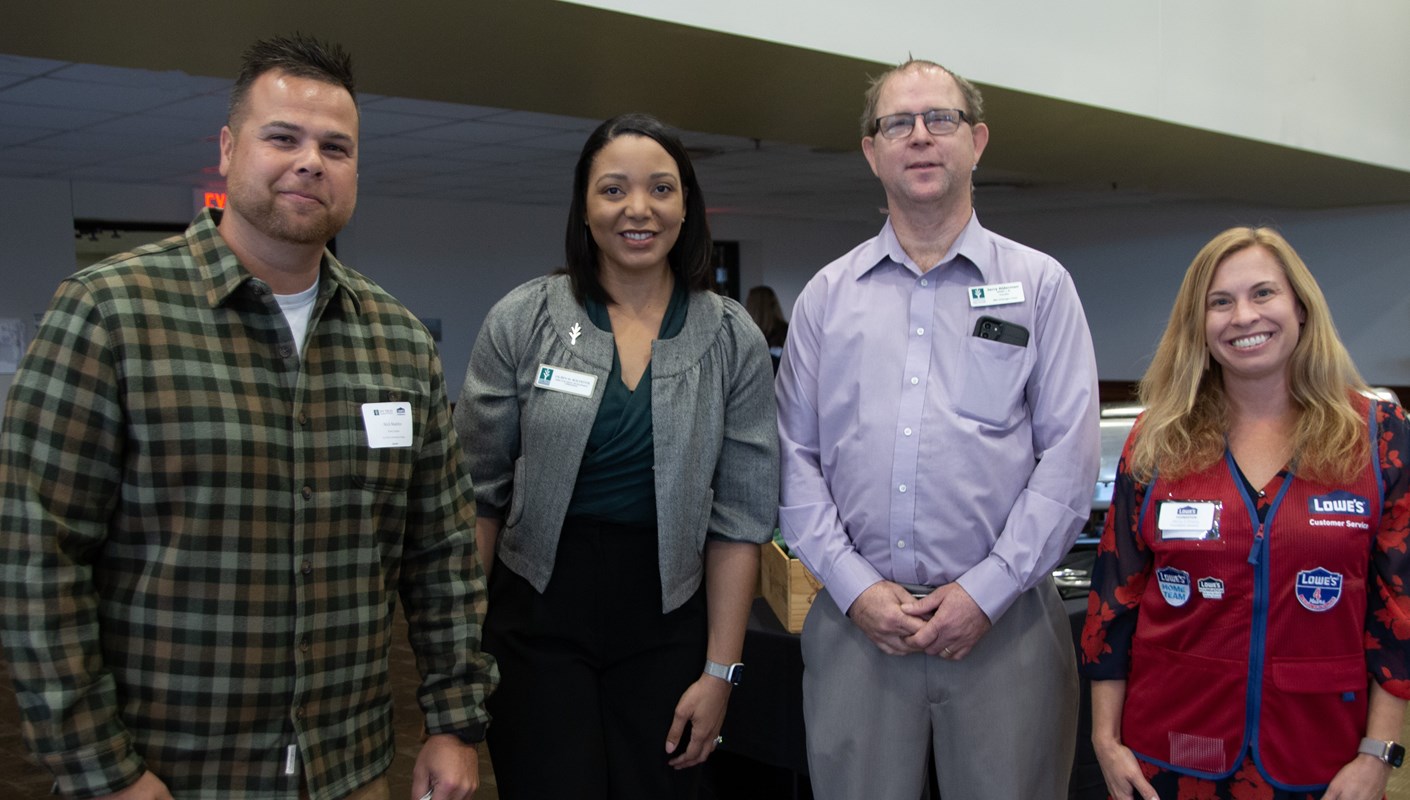 Despite working a full-time job, raising three kids (who are active in sports) with his wife, and being in the military, Maddox has made it on the dean's list every term for the last two years. He says it's pure interest that drives him. 
"Honestly, it's just interesting," Maddox started. "I have fun coming to work and learning. I have fun going to school and learning new things. The military is a different kind of field, but it's a bit more high-speed and fast-paced; I get the adrenaline there," he continued. "My daughters are in basketball, cheerleading, and softball, and my son is in football, baseball, and basketball. So, I mean, it's year-round for us."
Maddox says although he is ambitious by nature, he was still anticipating a tough transition going back to school in his 30s with the active life that he lives. 
"I was very surprised at how easy the transition was for me to return to school. Especially since I haven't been in school since high school," Maddox said. So, that alone has encouraged me to continue with schooling. Especially if it's in line with my career progression and my place of employment allows me to keep going."
Plus, Maddox says, he likes coming home from school to his kids, who think going back to school is "super cool." 
"When I go home, they always ask me how school was," Nick laughs. "I'm having a great time." 
Nick will earn his technical certificate in HVAC in the spring of 2024. He plans to keep working at Lilly and is interested in moving on to earning his associate degree in HVAC with his eyes on a few other programs, such as welding or business management. 
"This has been an eye-opening experience for me. I've looked at the career placements that Ivy Tech offers, and there are huge Fortune 500 companies offering nice salary ranges. Ivy Tech is a one-stop-shop if you're looking for a career, especially in skilled trades or computer science," Maddox said. 
You can learn more about Ivy Tech's HVAC program at ivytech.edu. Read more about how apprenticeships work at Ivy Tech on our special programs page. 
About Ivy Tech Community College
Ivy Tech Community College is Indiana's largest public postsecondary institution and the nation's largest singly accredited statewide community college system, accredited by the Higher Learning Commission. Ivy Tech has campuses throughout Indiana and also serves thousands of students annually online. It serves as the state's engine of workforce development, offering associate degrees, long- and short-term certificate programs, industry certifications, and training that aligns with the needs of the community. The College provides a seamless transfer to other colleges and universities in Indiana, as well as out of state, for a more affordable route to a bachelor's degree.