When Destiny Dominguez, the 2022 American Culinary Federation's (ACF) Student Chef of the Year, learned of the international trip that the Ivy Tech Indianapolis' Hospitality Program offers to a select group of students every year, she instantly asked, "Where do I sign up?"
"I'd never been out of the country before," Dominguez said. "And that's what I want to do: travel to different countries and learn about their cultures and cuisines. So, honestly, it could have been any country, and I would have signed up for it!"
Dominguez graduated in May with an Associate Degree in Hospitality Administration, focusing on Culinary Arts. She says there were many reasons she decided to cap off her time at Ivy Tech Indianapolis with the international trip, but the main opportunity she couldn't pass up on was the cost. Select Hospitality students whose applications were accepted are only required to pay $1,000 – which is already a significant deal for 10 days of food and culture education in three different regions of France. 
But Dominguez also happened to be a Student Ambassador, and through this role, she received a $500 scholarship towards the total cost of the trip. So, Dominguez only had to pay $500 for a 10-day trip to France – all food, lodging, and transportation covered. 
"It was definitely one of those crazy once-in-a-lifetime experiences," Dominguez said.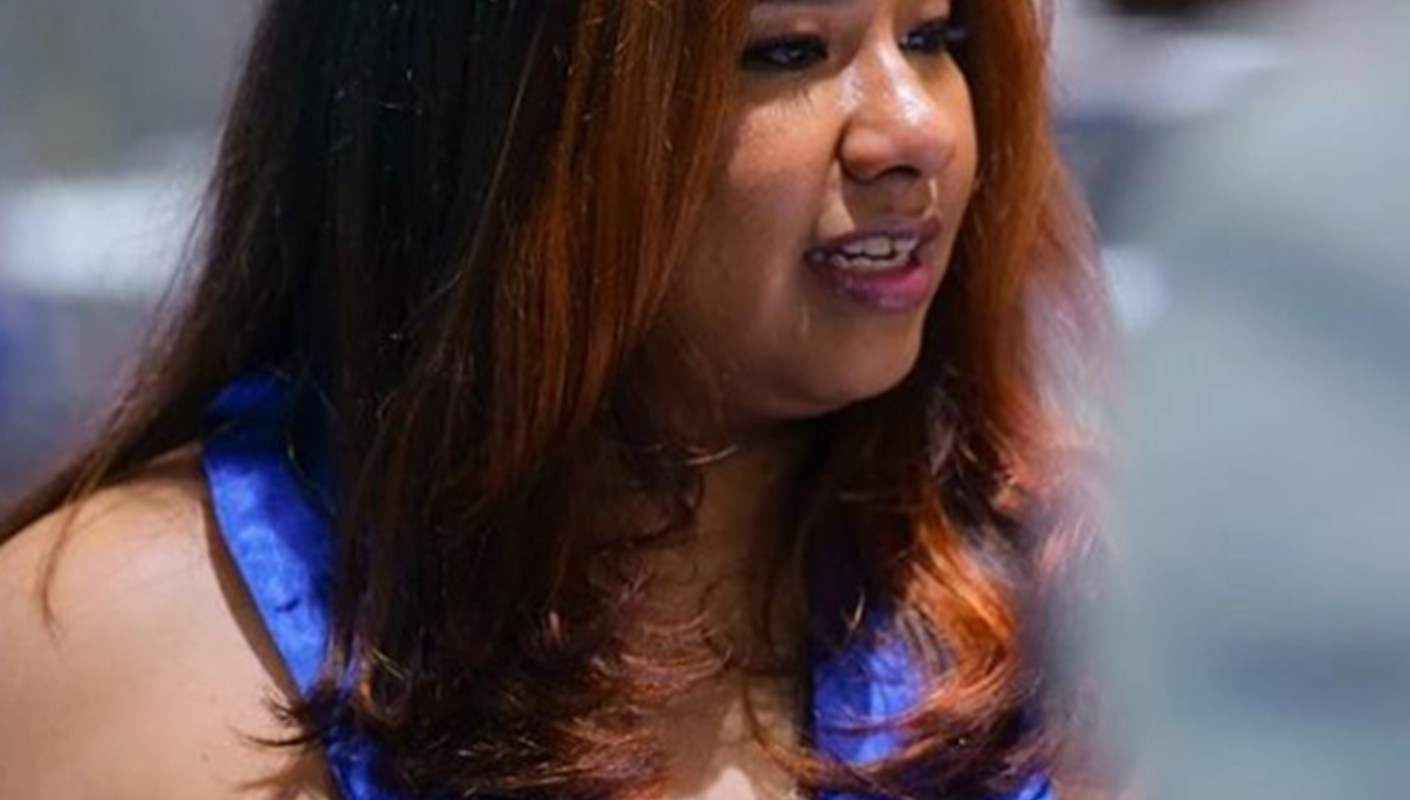 Lauri Griffin, the Assistant Department Chair of Hospitality Administration, was a chaperone on the 2023 international trip alongside Thom England, an Assistant Professor of Hospitality. She says that most students who go on the annual trip are similar to Dominguez in that they've never been out of the country.
"We often take students who have never been on a plane or even out of the state of Indiana, so this is eye-opening for them. This opportunity gives them an understanding of the beginnings of true culinary experiences," Griffin said. "Understanding the French Revolution and how that fits with food is a great story."
Although the Hospitality Administration Program's International Trip has gone to France the most in its more than 30-year history, Griffin says they've also taken students to Spain and Italy. She says it's about experiencing European culture and cuisine in contrast to ours here in America.
"There are (European) restaurants, wineries, and breweries that have existed long before there was a United States of America," Griffin said.
"Europeans view food quite differently than we do, so this trip gives them a different appreciation of food and the cultures that enjoy it. Leisurely dinners with multi-courses allow time for friends and families to enjoy time together – fast food is not a welcome experience in their culture," Griffin continued. "French cuisine appreciates the flavors of vegetables, cheeses, meats, seafood, and fish and, of course, wine, to go with those flavors."
In total, 10 Hospitality Administration students and two faculty members traveled to France in May. 
Over the course of 10 days, the students visited the Champagne and Alsace regions and Paris. Every day, the group learned something new: wine production, cheese making, dining styles, and the differences and similarities between each region's cuisines. 
Dominguez's favorite city to visit was Strasbourg, in northeastern France. 
"It was really cool seeing the German influence mixed with the French influence and just being so close to Germany and other countries," Dominguez said. 
The highlights of this year's trip included tours of vineyards, wineries, breweries, the European Union Parliament, Versailles, and Rungis (the world's largest wholesale food market). It also included five days in Paris, enjoying dinner at a Michelin-starred restaurant and a show at Moulin Rouge. 
Every dinner was impactful for Dominguez. She says, for starters, she saw many of the dishes she learned to make in Ivy Tech's Classical Cuisine and Classical Pastries class on restaurant menus. 
"We did stuff like make pates and terrines, and something like that is not popular at all here in the U.S., but over there, it's something that people order on the regular," Dominguez said. 
Dominguez also experienced and appreciated a new kind of way to enjoy a meal.
"They have their menus set up to where you have a fixed price of getting an appetizer, an entree, and dessert," Dominguez said. "And when you're having your apéritif, that's when they want people like get up and socialize with each other. I thought that was really cool."
Griffin says the paradigm switch that happens for Ivy Tech Hospitality and Culinary students is the best part of this trip. 
"Students learn a great deal about the layering of flavors in food and wine," Griffin said. "They learned some of the history of France and how religion, food, wine, and culture all play a part in the people of France. They also experience true customer service – to a level we do not see in the US."  
Griffin has been on the annual international trip as a chaperone three times now and once as an Ivy Tech student in 1994, along with Chef Jeff Bricker, the Department Chair of the Hospitality Administration Program. She says the trips have changed slightly in the last three decades. 
"These trips started in the late '80s, and we have made it most years, except during COVID," Griffin said. "We stayed two weeks at LaVarenne near Paris and did lots of cooking. Trips now don't have as many cooking experiences but have many food excursions included."
One of the best food excursions for Dominguez was the Paris Seine Dinner Cruise. "That was so much fun. The atmosphere – they had someone playing live music, and it was a really long ride going back and forth, so you got to see both sides. And seeing the Eiffel Tower at night," she said. "If I were to recommend anyone to do anything in Paris, it's to do the dinner boat tour."
At these dinners, Griffin loves to ask the students questions about what they're experiencing, learning, and feeling. 
"I enjoy asking about their families, their goals, and what they want next. I love seeing their expressions when they see the cathedrals or other large historical places – it is quite amazing that some of these structures are 500-600 years old – they are still standing, beautiful, and beloved by the French. They were built by hand with simple tools and sometimes took a decade or more to be built," Griffin said, explaining the depth in these kinds of moments she shares with her students.
Griffin's hope for the students who go on these trips is to come away with "the hope of possibilities."
"This trip gives them time to discern what they want out of their career life and how they may be able to grasp a dream. Most of them have completed their degree, and a few have a semester or two to go, but regardless, this trip is a stepping stone to dreams," Griffin said. "The trip itself is scary for them, but they accomplished it and can now move to the next scary thing in their life."
Before enrolling in Ivy Tech's Hospitality Administration Program, Dominguez thought she wanted to own a restaurant. Now, thanks to all of the campus clubs Dominguez is a part of, the connections she's formed, and the classes she took, she has realized that is not where her true passion lies. 
"My dream is to become a private chef. I love cooking more intimately in smaller groups," Dominguez said. "Currently, I've been working in a catering company called 'A Cut Above Catering' in Carmel and helping out there as a chef."
Dominguez has several interviews lined up with food brokers and other private companies at the end of the summer term.
"I would have never thought I would have had any of the opportunities I do now. I'm so happy I decided to go back to school and do culinary. I really never would have thought I'd be in this place right now," Dominguez said. "Like, if you leave the culinary center without getting at least one job recommendation, I just don't believe that at all. I don't think that's possible." 
Culinary, Baking, Pastry, and Hospitality Management students are permitted to submit applications for the trip. Hospitality Administration leadership judges the applicants on various things, such as their GPA, the number of hours completed in the AAS program, volunteerism within the program, and a written letter of why they believe they should be selected. 
Typically each fall, around September or October, the Hospitality Administration Program opens up the application portal. However, next year is a bit uncertain at the time of this publication as the 2024 Summer Olympics are set to be in Paris. Leadership is currently considering a new country for next year.  
You can learn more about the Hospitality Administration Program at Ivy Tech by visiting its program page on ivytech.edu.
NEXT: Jody May is cooking up a plan to help others with vision impairment gain independence in the kitchen
About Ivy Tech Community College
Ivy Tech Community College is Indiana's largest public postsecondary institution and the nation's largest singly accredited statewide community college system, accredited by the Higher Learning Commission. Ivy Tech has campuses throughout Indiana and also serves thousands of students annually online. It serves as the state's engine of workforce development, offering associate degrees, long- and short-term certificate programs, industry certifications, and training that aligns with the needs of the community. The College provides a seamless transfer to other colleges and universities in Indiana, as well as out of state, for a more affordable route to a bachelor's degree.