Boubacar Cherif Balde's mother gave birth to her at just 13 in the village of Fulani in Guinea. 
Child marriage is one of the biggest challenges in West and Central Africa. The region is home to six of 10 countries with the highest child marriage prevalence levels globally, according to the United Nations Population Fund (UNFPA) and its International Children's Emergency Fund (UNICEF).
In Guinea, 47% of children are married before age 18, and 17% are married before 15. 
In 2019, at just 17, Balde traveled to America to live with her father in Indianapolis in the pursuit of continuing her education and steering clear of forced marriage. 
"I didn't know my father when I come here," Balde said. "So, it was my first time meeting with him."
Balde enrolled in the Newcomer Program at Indianapolis Public Schools (IPS), where students in grades six through nine who are new to the United States learn English while also taking core classes. Although Balde had already earned her high school diploma in Guinea, she had to pass a few tests, including the Test of English as a Foreign Language (TOEFL), to advance to college.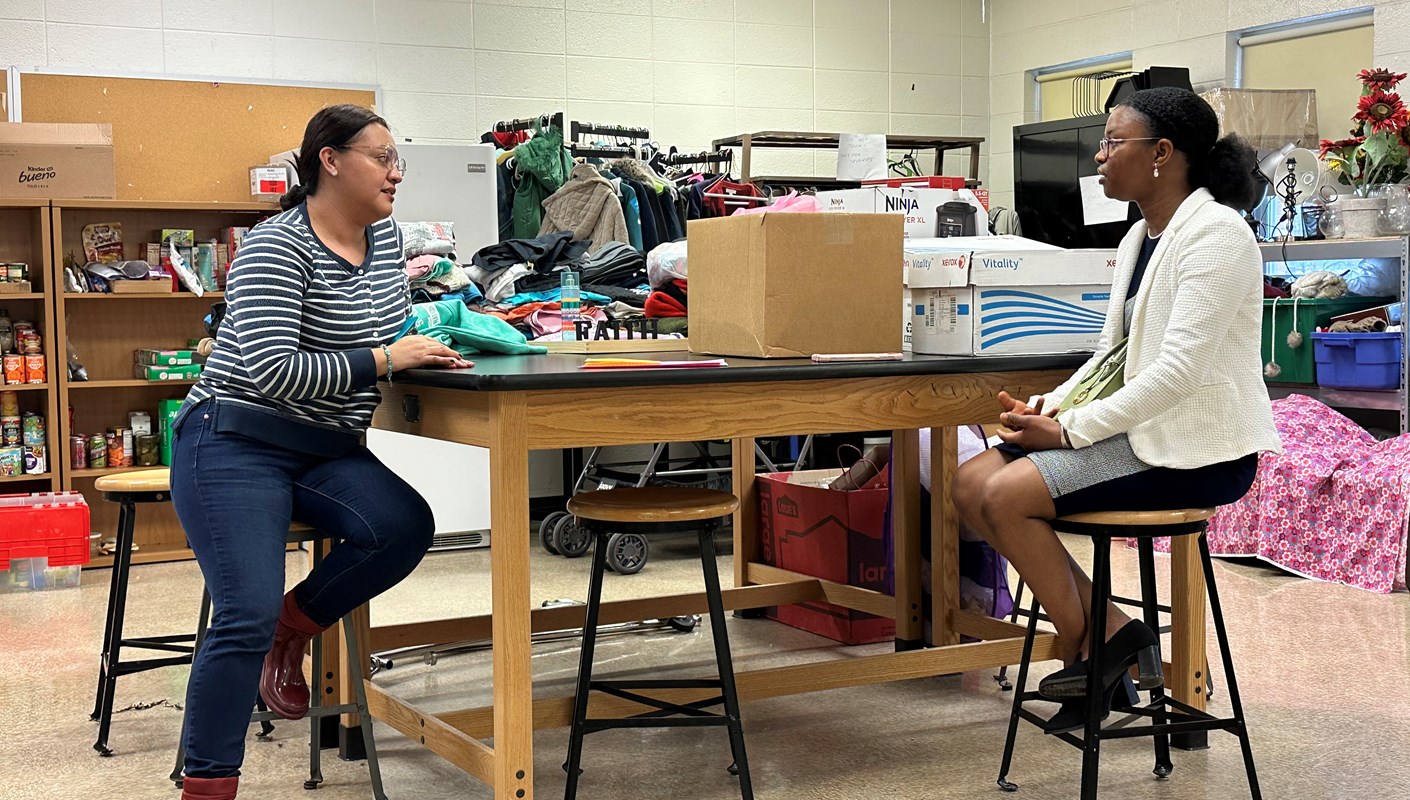 Unfortunately, after just three months at the Newcomer Program, Balde's father kicked her out of the house and tried to get her to go back to Africa. 
"I wanted to be here and continue my education because I know when I go back to Guinea, I wouldn't have all the opportunities that I'm having right here," Balde said. "I didn't want to be confronted with marriage and a lot of trauma back in my country."
At this point, Balde's knowledge of English is minimal at best. But, with her determination and drive to remain in the U.S., she found refuge with the director of the Newcomer Program at that time, who took Balde in while she finished her studies. 
When she was set to attend George Washington High School, Balde took her third attempt at the college assessment test and passed, allowing her to enroll at Ivy Tech Community College in Indianapolis. 
Making a campus & community impact
Over the last three years, while consistently looking for stable housing and moving from one host family to another, Boubacar has maintained a spectacular academic standing with Ivy Tech Indianapolis while stacking up a long list of accomplishments. 
Balde is a student ambassador for Honor's College, the Indiana Region President of Phi Theta Kappa, and an executive member of the Student Government Association. She proudly works as a front desk receptionist for the office of Ivy Tech President Sue Ellspermann, where Balde says she has had the opportunity to be in rooms she otherwise wouldn't be in and has learned how to improve her leadership skills.
However, Balde's most treasured accomplishment is her work giving back to the communities she loves: her native Fulani tribe and Indianapolis. 
She has been able to give back to both communities in intelligently clever ways, including writing her first children's book, "Savvy Yazzy." 
"Ivy Tech helped me a lot," Balde said about the production of Savvy Yazzy. Thanks to the excess financial aid that Ivy Tech helped her find, she had some money left over. It was with the extra cash that Balde was able to have her books printed. 
"I didn't want to go shopping. I was like, you know, I want to do something impactful not only for me but trying to help the community," Balde said. 
Through Savvy Yazzy, Balde shares the beauty in her Fulani heritage with English readers. Plus, with every sale, Balde donates a portion of the proceeds to IPS' Newcomer Program. 
Since it was published in September, Balde says she has been able to donate a few hundred dollars to the program. 
In addition to sharing her Fulani culture with American readers and donating money to the Newcomer Program, Balde volunteers weekly at the Newcomer Program, where she often brings clothes, books, and other items that she will buy with her paychecks or that are donated by some of her colleagues for the children. 
"When I go visit elementary schools, when I'm telling the kids my stories, I try to bring them something for free, like maybe candy, bookmarks, pencils; really anything," Balde said. 
Balde is on track to achieve her general studies degree, focusing on international relations in fall 2023. 
Balde says the most impactful part of being at Ivy Tech Indy was having the opportunity to take college courses while continuing her English classes. 
"Ivy Tech really helped me grow," Balde said. She says the two most impactful parts of being at Ivy Tech Indy, amongst many, was having the opportunity to take college courses while continuing her English classes. And second, Honor's College. 
"Honor's College is a great tool. It has helped me a lot. From there, I get to work with the dean of the program and share my experiences and story with other students at Ivy Tech to help them understand that college is hard, but they can be successful if they really want it. They can do anything they want in life."
After graduating from Ivy Tech Indianapolis in the fall, she plans to move on to an Indiana-based four-year school and continue with the Honor's College program. 
Balde's goal for the future is to continue on the International Relations track to eventually become an ambassador for Guinea and advocate for women's rights.
"I want to help women in my country. I want to help them to be educated. Show them that we women in Africa, we can be leaders and raise our voices," Balde said. "I want to fight for that and help them to understand that we women are capable."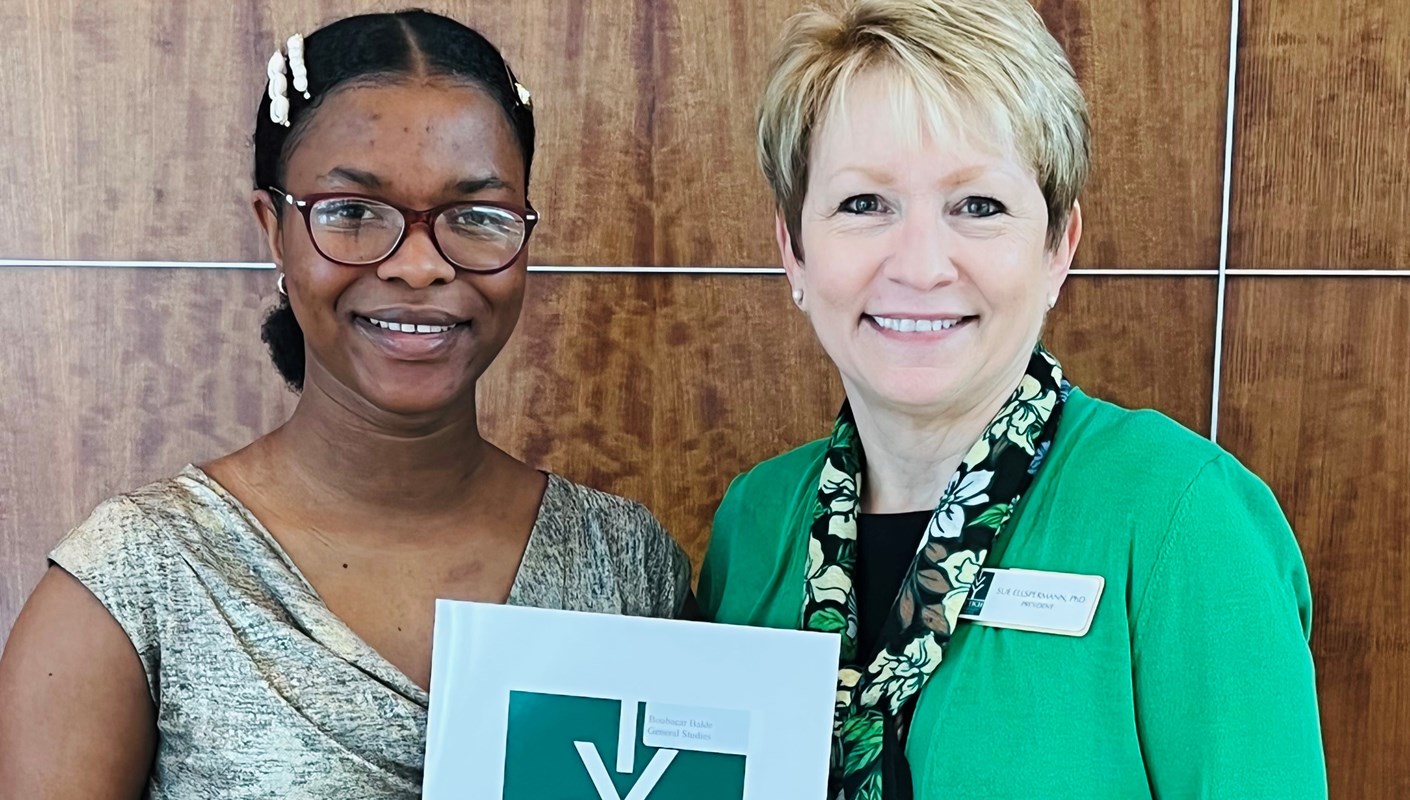 This article was originally published in the 2023 issue of the Ivy Indy magazine.
About Ivy Tech Community College
Ivy Tech Community College is Indiana's largest public postsecondary institution and the nation's largest singly accredited statewide community college system, accredited by the Higher Learning Commission. Ivy Tech has campuses throughout Indiana and also serves thousands of students annually online. It serves as the state's engine of workforce development, offering associate degrees, long- and short-term certificate programs, industry certifications, and training that aligns with the needs of the community. The College provides a seamless transfer to other colleges and universities in Indiana, as well as out of state, for a more affordable route to a bachelor's degree.