As Ivy Tech Community College celebrates its 60th anniversary in 2023, Ivy Tech Indianapolis is looking back at significant moments of our past that have made our campus the most extensive and diverse campus in the entire Ivy Tech system. As we progress toward continued positive change, we must reflect on our past to understand where we've been and envision our future. So, here's to the next 60 years of building more efficient pathways to higher education for our community!
As The Greatest Spectacle in Racing approaches, we're looking back at the first time Ivy Tech Community College sponsored a race team!
Nine years ago in May, Ivy Tech partnered with Chip Ganassi Racing Teams and had their rookie driver Sage Karam's Chevrolet adorned in Ivy Tech branding.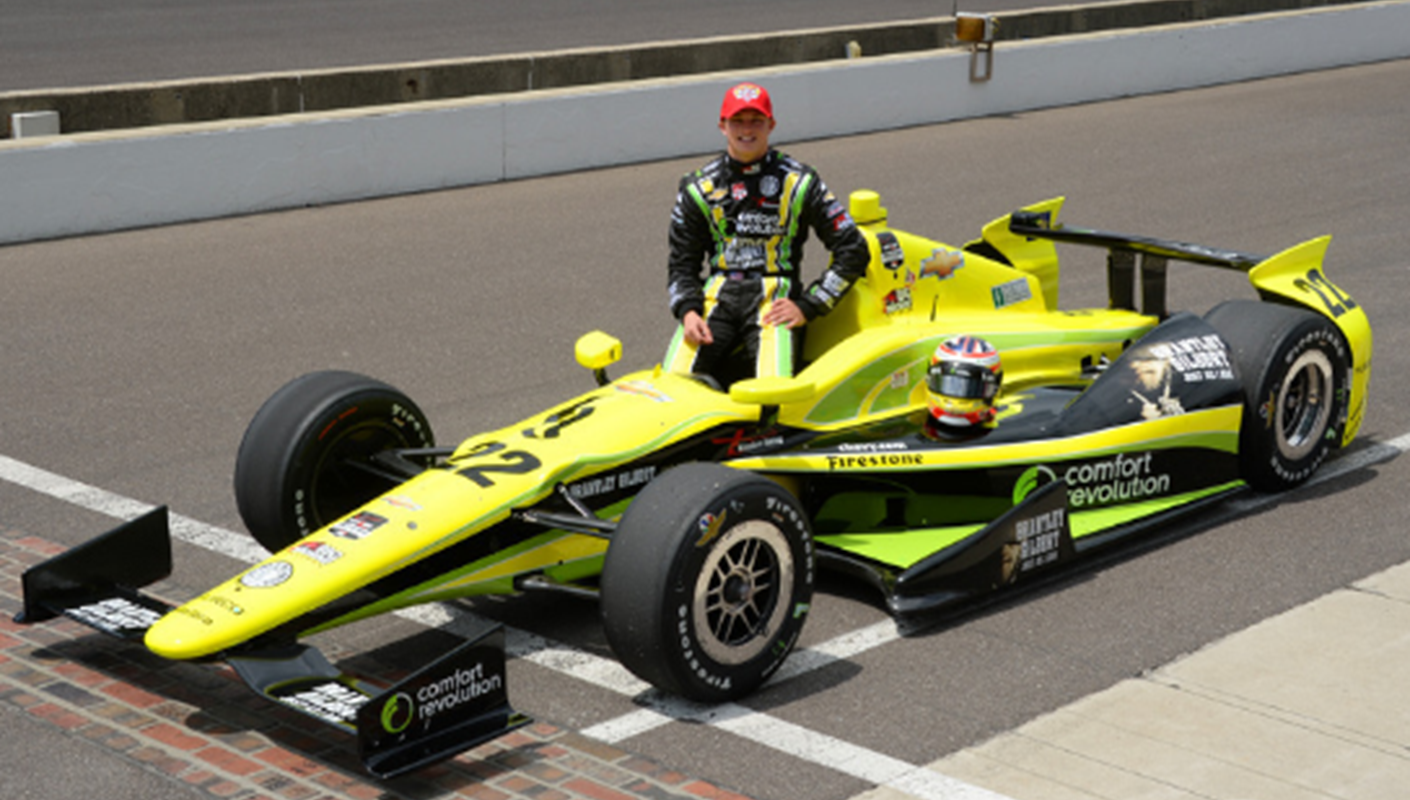 In 2014, Karam was a high school senior preparing for his Indianapolis 500 debut. Ahead of the race, then Ivy Tech President, Thomas J. Snyder, was quoted on motorsport.com stating that Karam perfectly represented Indiana's college.
"Sage is also a high school student, making him the perfect driver to represent Indiana's top college choice for high school graduates. The Indy 500 is the largest single-day sporting event, and as the largest college in Indiana, we're thrilled to be a part of the greatest spectacle in racing," Snyder said. 
Karam visited the downtown Indianapolis campus of Ivy Tech before race day in May 2014, where he met with students and toured the Automotive Technology Center.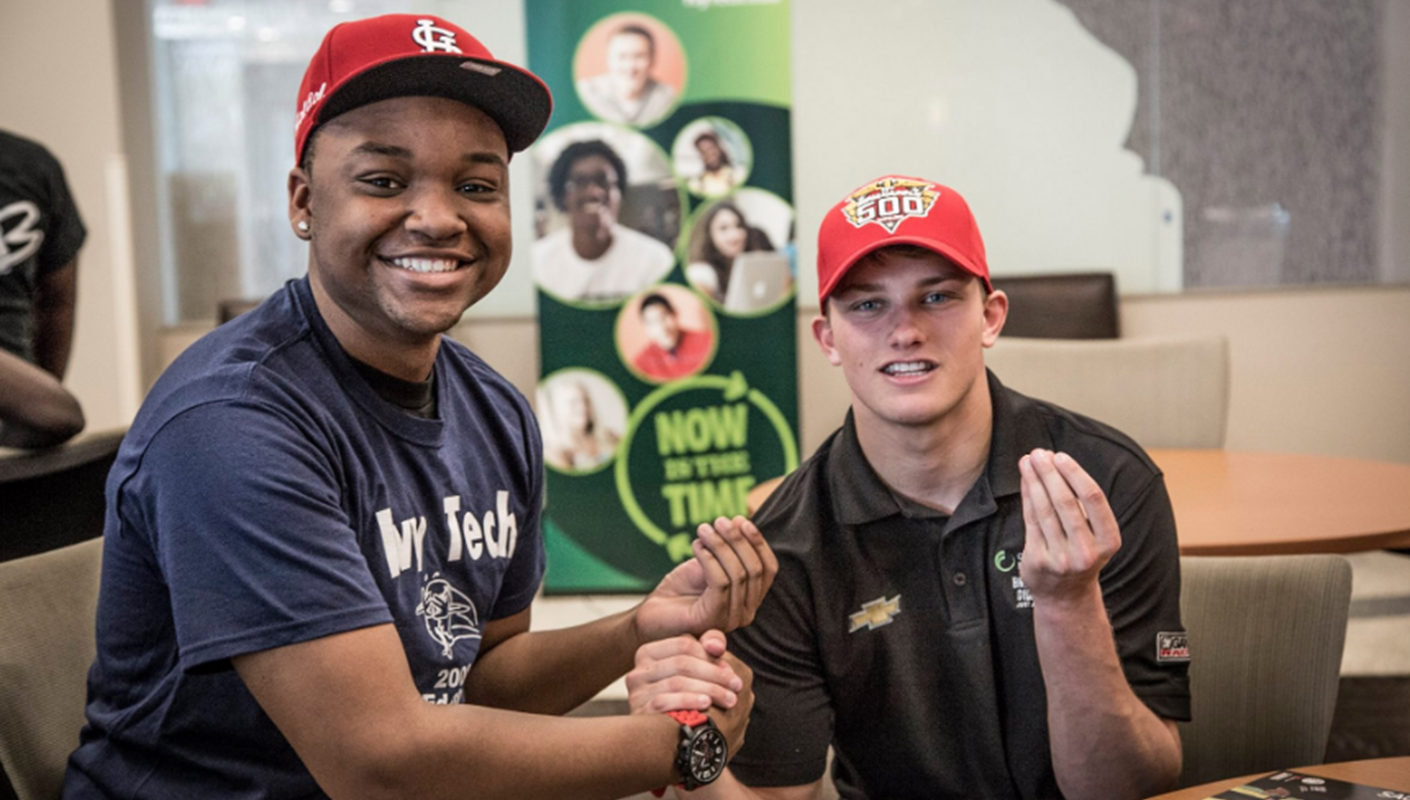 Ivy Tech sponsored Karam again the following year in the 2015 Indy 500. 
Steve Laulette, the president of Chip Ganassi Racing Teams at the time, said on speedwaymedia.com that the continued partnership between Ivy Tech and Karam was "a great fit."
"Ivy Tech's reach and activation with Sage, combined with the team's focus on millennials, makes for a great program for the No. 8 team during the Month of May," Lauletta said. 
About Ivy Tech Community College
Ivy Tech Community College is Indiana's largest public postsecondary institution and the nation's largest singly accredited statewide community college system, accredited by the Higher Learning Commission. Ivy Tech has campuses throughout Indiana and also serves thousands of students annually online. It serves as the state's engine of workforce development, offering associate degrees, long- and short-term certificate programs, industry certifications, and training that aligns with the needs of the community. The College provides a seamless transfer to other colleges and universities in Indiana, as well as out of state, for a more affordable route to a bachelor's degree.