A safe and confidential space to have your concerns heard, overcome difficult situations, and receive support and guidance.
Guiding Principles of the Ombuds Office
Confidential
Impartial
Informal
Independent
Want to learn about the resources and options available as you navigate a challenging situation in your classroom, team, or on-campus job?
Feel like you're involved in a negative dynamic or being treated unfairly and need help advocating for yourself?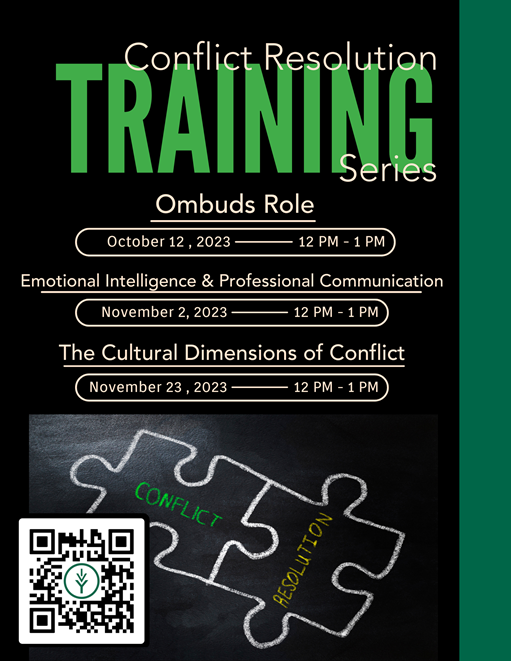 Conflict Resolution Training Series
September 21, 2023, 12:00 - 1:00 PM EDT

Hosted by: Charlotte Bingham

October 12, 2023, 12:00 - 1:00 PM EDT

Hosted by: Charlotte Bingham

November 23, 2023, 12:00 - 1:00 PM EST

Hosted by: Charlotte Bingham
Contact Information
Charlotte Bingham, Student Ombudsperson, Ivy Tech Indianapolis
IFC 409
317-921-4418 Ext. 084418